Tras el éxito de 'Vengadores: Endgame', Falcon y Soldado de Invierno continuarán con sus aventuras en una nueva serie para el futuro servicio de streaming de Disney, Disney+. Según informa Deadline, Daniel Bruhl y Emily VanCamp están en negociaciones para unirse a esta miniserie de seis episodios de duración.
VanCamp interpretó a la agente Sharon Carter, la sobrina de Peggy Carter tanto en 'Capitán América: El soldado de invierno' (2014) como en 'Capitán América: Civil War' (2016). Por su parte Bruhl hizo su debut en el UCM en 'Civil War' como Helmut Zemo, un soldado sokoviano que se convierte en terrorista. En los cómics, Baron Zemo es un enemigo frecuente del Capi, Falcon y Soldado de Invierno.
El medio también avanza que la directora Kari Skogland ('50 hombres muertos') ha firmado para dirigir los seis episodios de 'Falcon and the Winter Soldier'. La intención de Disney+ sería lanzar la miniserie en agosto de 2020, por lo que es muy posible que la producción de comienzo este año.
Por último, se dice que la miniserie continuará con los eventos acontecidos en 'Endgame', algo muy importante si tenemos en cuenta lo acontecido con Falcom en esta película. Sin embargo, Marvel Studios no ha querido comentar nada respecto a la nueva historia.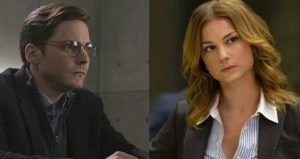 DEJANOS UN COMENTARIO