Apenas hace dos semanas informábamos que el actor ingés de 33 años protagonista de la saga 'Crepúsculo', Robert Pattinson se había convertido en el candidato número uno para interpretar a Bruce Wayne/Batman en la nueva película del guionista y director Matt Reeves, 'The Batman'. Variety confirma ahora esta noticia y oficializa que Pattinson protagonizará la película que supondrá la primera entrega de una nueva trilogía.
Según el medio, Pattinson se las vio en una última audición por el papel con el también actor inglés Nicholas Hoult ('Tolkien'). El estudio quedó encantado con ambos actores, si bien terminó decantándose por Pattinson. Con 33 años, Pattinson no será el Batman más joven en aparecer en la gran pantalla, pues Christian Bale tenía tan solo 31 años cuando interpretó al personaje por primera vez en 'Batman Begins' (2005).
Sabíamos que la película de Reeves contará con un Batman más joven, siendo esta una de las razones principales para que el anterior hombre murciélago, Ben Affleck abandonara su personaje. Además, parece que esta nueva trilogía tendrá un tono de cine negro, centrándose más en las habilidades como detective del personaje.
Tras el éxito cosechado con las películas de 'Crepúsculo', Pattinson se ha mantenido algo alejando de este tipo de superproducciones, participando en películas como 'Maps to the Stars', 'Life' o 'La reina del desierto'. Su último trabajo, 'High Life' es una cinta de ciencia-ficción dirigida por Claire Denis que se estrenó a principios de año.
La película, que pronto anunciará más miembros del reparto, comenzará su producción este verano con vistas a un estreno fechado para el 25 de junio de 2021. Con Matt Reeves ('El amanecer del planeta de los simios') como guionista y director, la cinta será producida por Dylan Clark.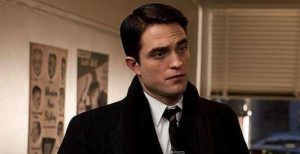 DEJANOS UN COMENTARIO