Verne Troyer, el actor estadounidense que dio vida a Mini Yo en Austin Powers,ha muerto este sábado a los 49 años, según ha informado su familia en un comunicado. Su condición física, resultado de una acondroplasia, y su carisma le permitieron interpretar a decenas de secundarios en el cine y la televisión. El intérprete luchaba desde hacía años con su adicción al alcohol. El pasado 2 de abril, había sido ingresado en el hospital por una intoxicación etílica.
El problema de Troyer con la bebida venía de lejos. En 2002, en pleno apogeo de su fama, fue internado por otra intoxicación etílica y hace un año entró voluntariamente en un centro de desintoxicación. El tratamiento, sin embargo, no surtió efecto y a principios de este mes recayó. Un amigo del actor llamó a los servicios de emergencia en torno a las siete y media de la tarde del 2 de abril para alertar de que el intérprete se encontraba "trastornado, borracho y con pensamientos suicidas". Una vez en el centro sanitario, el periodo de observación de 72 horas se alargó. El portal TMZ informa de que el intérprete estaba conectado a algún tipo de soporte vital.
"Con gran tristeza y pesar, anunciamos que Verne ha muerto hoy", se expone en el comunicado publicado en la página de Facebook del actor. "Era muy cariñoso. Quería que todo el mundo sonriera, fuera feliz y se riera. Ayudaba en la medida de lo posible a cualquiera que lo necesitara", se añade en el texto. "Verne también fue un luchador cuando llegaron sus propias batallas. Durante años, ha luchado y ganado, luchado y ganado, luchado y ganado algunas [batallas] más, pero lamentablemente esta vez ha sido demasiado", prosigue el comunicado.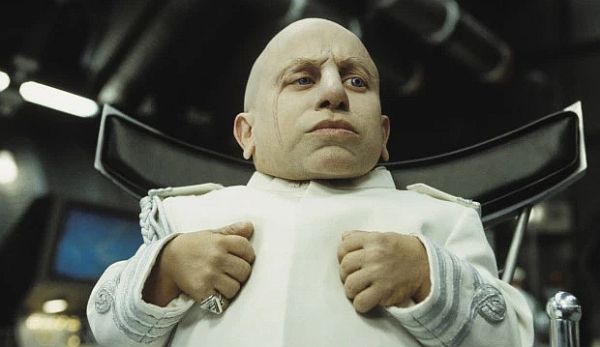 El actor nació en 1969 en la ciudad de Sturgis, en Dakota del Sur (Estados Unidos), en el seno de una familia amish que se desengañó de ese estilo de vida arcaico cuando Troyer era niño. En el comunicado publicado en Facebook se explica que, "durante este último tiempo de adversidad", el actor fue bautizado mientras estaba rodeado de su familia. "La depresión y el suicidio son asuntos muy serios. Nunca se sabe qué tipo de batalla está librando alguien. Sed amables con los demás. Y tened siempre presente que nunca es demasiado tarde para acercarse a alguien y ayudarlo. En lugar de enviar flores, no dudéis en realizar una donación en nombre de Verne a cualquiera de sus obras de caridad favoritas: The Starkey Hearing Foundation y Best Buddies", finaliza el texto.
Los primeros pasos de Troyer en el cine fueron como doble de acción, pero rápidamente se hizo un hueco en Hollywood gracias al tirón de Austin Powers. El actor participó en Sabrina la bruja adolescente, en Austin Powers, en Miembro de Oro (2002), la continuación, The Love Guru (2008) o Harry Potter y la piedra filosofal (2001), donde encarnó al duende Griphook, para el que prestó su cuerpo pero no su voz. También pasó por el Gran Hermano británico, por el concursoCelebrity Juice y por Celebrity Swap Wife, un espacio en el que famosos de segunda fila como Sisqó, Coolio o las hijas de Sarah Palin intercambiaban sus cónyuges durante unos días.
DEJANOS UN COMENTARIO