Marcus Hutchins es el investigador de 23 que frenó el *ataque de ransomware WannaCry. El pasado jueves 3 de agosto, Hutchins fue detenido en Nevada, Estados Unidos, por "su papel en la creación y distribución del troyano bancario Kronos", informó un portavoz del Departamento de Justicia de Estados Unidos.
El investigador se declarará inocente se los seis cargos que enfrenta por la distribución del malware Kronos y, mientras tanto, podrá ser liberado bajo una fianza de 30.000 dólares y sin que salga de Estados Unidos.
Un día después de la detención, la abogada Adrian Lobo ha hablado sobre el caso de su cliente, conocido con el seudónimo de MalwareTech. Lobo afirmó para los medios que Hutchins no es culpable del delito del que se le acusa, mientras que los fiscales afirman que se aprovechó del malware.
Attorney Adrian Lobo talks to press about Marcus Hutchins and his release @News3LV pic.twitter.com/A5TM6s1ftt

— Christy Wilcox (@ChristyNews3LV) 4 de agosto de 2017
El investigador ha recibido mucho apoyo desde su detención, la cual ha suscitado muchas críticas. Al respecto, la abogada Adrian Lobo afirmó que está al tanto de los grupos de apoyo a Hutchins y agregó: "Ha hecho un gran trabajo, ha dedicado su vida al trabajo y no ha querido hacer daño a nadie. Utilizar el internet para el bien es lo que ha hecho".
Posteriormente, Lobo afirmó que la sesión de este viernes fue para determinar si Marcus Hutchins sería detenido o no en base a las acusaciones en su contra. Sobre la cantidad que se requiere para su fianza, la abogada explicó que muchas personas que lo apoyan van a juntar todo el dinero posible para conseguir su libertad bajo fianza. Este viernes no ha dado tiempo a reunir el dinero, pero la abogada destacó que es solo una cuestión de tiempo.
La abogada no ha dado detalles sobre las pruebas que tienen las autoridades en contra de Hutchins.
Las condiciones de su liberación es que no tenga ningún tipo de conexión a internet, que esté monitoreado por GPS y que no tenga ningún contacto con los otros demandantes, informó uno de los periodistas presentes durante el diálogo con Adrian Lobo.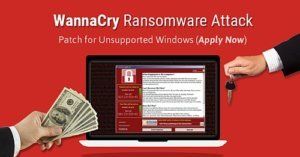 DEJANOS UN COMENTARIO