Ya en 2020 Chris Hemsworth aseguró que 'Thor: Love and Thunder' no sería su última película como el Dios del Trueno. Ahora y en una entrevista con AP, el actor volvió a ser preguntado sobre su futuro en el UCM, con la superestrella australiana reafirmando su compromiso con el papel:
"Me encanta la experiencia, y lo he hecho desde el primer día. Cada vez que me preguntaron, dije 'Absolutamente, vamos'. Tuve la suerte de tener diferentes directores, escritores y elenco para inyectar diferentes historias y energía en las películas. Hasta que la audiencia, los fans, los dioses de Marvel digan: 'No, ya hemos tenido suficiente', entonces seguiré apareciendo. Me encanta. Es muy divertido".
'Thor: Love and Thunder' está dirigida por Taika Waititi ('JoJo Rabbit') y protagonizada nuevamente por Chris Hemsworth como Thor y Tessa Thompson como Valkiria. Para esta cuarta entrega también regresará Natalie Portman como Jane Foster, quien se espera termine convirtiéndose en la Diosa del trueno tras verse afectada por el cáncer y tomar el manto y los poderes de Thor.
Con un guion escrito por Waititi y Jennifer Kaytin Robinson ('Someone Great'), también se ha confirmado la presencia de Chris Pratt en su papel de Peter Quill, Vin Diesel nuevamente prestando su voz a Groot, Christian Bale como el villano Gorr el Carnicero de Dioses, Matt Damon y Melissa McCarthy.
En 'Thor: Love and Thunder', el Dios del Trueno (Chris Hemsworth) emprende un viaje que no se parece en nada a lo que se ha enfrentado hasta ahora: una búsqueda de la paz interior.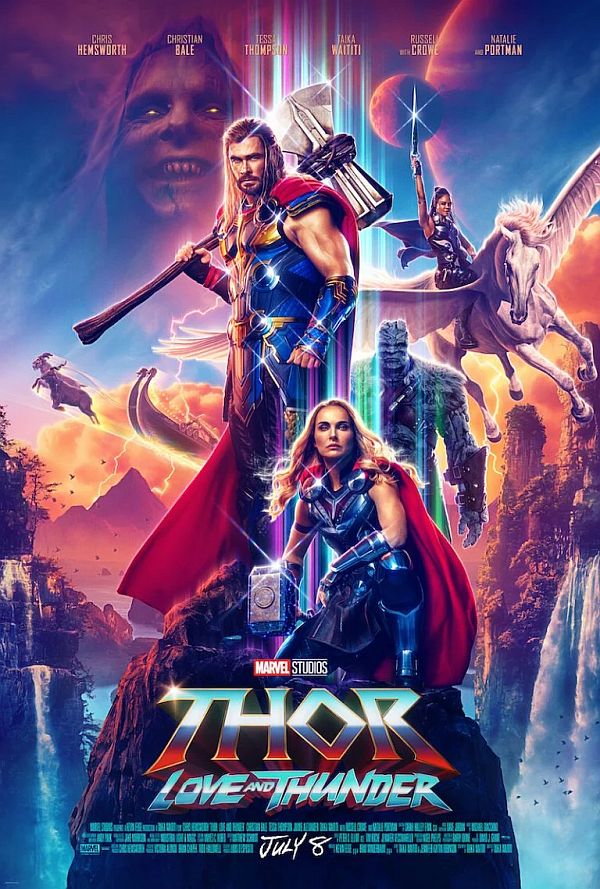 Pero el retiro de Thor se ve interrumpido por un asesino galáctico conocido como Gorr el Carnicero de Dioses (Christian Bale), que busca la extinción de los dioses. Para hacer frente a la amenaza, Thor solicita la ayuda del Rey Valkiria (Tessa Thompson), de Korg (Taika Waititi) y de su ex novia Jane Foster (Natalie Portman) que, para sorpresa de Thor, empuña inexplicablemente su martillo mágico, Mjolnir, como la Poderosa Thor.
Juntos, se embarcan en una aventura cósmica en la que tendrán que descubrir el misterio de la venganza del Carnicero de Dioses y detenerlo antes de que sea demasiado tarde.
Chris Hemsworth says he'll keep playing Thor "until the audience … or the Marvel gods say 'No, we've had enough." pic.twitter.com/4m1dJI5cZW

— AP Entertainment (@APEntertainment) July 1, 2022
DEJANOS UN COMENTARIO