Los 'Gremlins', esos monstruos homicidas que se dedican a arrasar ciudades enteras están de vuelta. Tal y como informa Variety, WarnerMedia ha iniciado el desarrollo de una nueva serie de los Gremlins para su futuro servicio de transmisión. Si bien Warner no ha querido revelar más detalles, según parece la serie será una precuela centrada en el Sr. Wing, el anciano chino interpretado por Keye Luke en las dos primeras películas de la franquicia.
La historia seguirá a Wing de joven en sus aventuras con el amigable Mogwai, Gizmo. La serie será producida por Warner Bros. Television y Amblin Television, compañía que también produjo las dos películas en las que se basará la serie.
Tze Chun ('Children of Invention', 'Gotham') escribirá y será productor ejecutivo de esta serie basada en el clásico original de 1984 dirigido por Joe Dante, el cual obtuvo una recaudación en USA de 150 millones de dólares y dio paso a una secuela en 1990, 'Gremlins 2: The New Batch'.
La serie no llegará al nuevo canal hasta 2020, momento en el que WarnerMedia lanzará su nuevo servicio de streaming junto con otros como Netflix, Hulu, Amazon, CBS All Access o el futuro Disney+. Respecto a la gran pantalla, en 2017 Chris Columbus reveló que tenía listo el guion para una tercera película de la saga, si bien no hemos tenido más noticias desde entonces.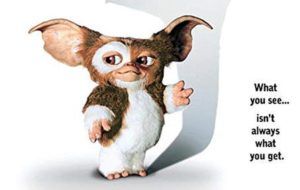 DEJANOS UN COMENTARIO