A principios de año supimos que Ben Affleck no volvería a interpretar su papel del Caballero Oscuro. Según informa ahora Variety, el protagonista de la saga 'Crepúsculo', Robert Pattinson se ha convertido en la primera opción para interpretar a Bruce Wayne/Batman en la futura película en solitario del personaje, 'The Batman'.
El medio señala que el acuerdo con Pattinson no se ha firmado todavía, si bien se espera que el trato se cierre en breve. Con 33 años, Pattinson no sería el Batman más joven en aparecer en la gran pantalla, pues Christian Bale tenía tan solo 31 años cuando interpretó al personaje por primera vez en 'Batman Begins' (2005). En cualquier caso se cumpliría el deseo del director Matt Reeves de contar con un Batman más joven.
Tras el éxito cosechado con las películas de 'Crepúsculo', Pattinson se ha mantenido algo alejando de este tipo de superproducciones, participando en películas como 'Maps to the Stars', 'Life' o 'La reina del desierto'. Su último trabajo, 'High Life' es una cinta de ciencia-ficción dirigida por Claire Denis que se estrenó a principios de año.
De momento 'The Batman' sigue programada para llegar a los cines el 25 de junio de 2021. Una vez se haga oficial quién será el personaje principal, el resto del elenco no tardará en anunciarse teniendo en cuenta que la preproducción comenzará este verano.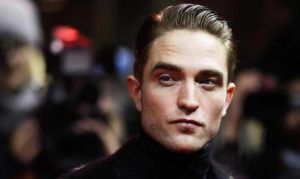 DEJANOS UN COMENTARIO