Desde hace tiempo que los fanáticos de The Walking Dead sospechaban que la serie tenía estrecha relación con Breaking Bad, debido a elementos que aparecen en ambas producciones originalmente emitidas por el canal "AMC". Tras las espera, el creador del programa de zombis, Robert Kirkman confirmó las suposiciones.
Los seguidores de ambas series conjeturaron la relación luego de que en un episodio de The Walking Dead apareciera una bolsa en la que aparentemente hay metanfetaminas azules, un color distintivo en las drogas que distribuía el protagonista de Breaking Bad, "Walter White", por lo que surgió la suspicacia de que dicho personaje había provocado el apocalipsis zombi.
Con ese detalle unieron los demás hilos, pues en un episodio de la producción protagonizada por Bryan Cranston, el personaje "Gustavo Fringe" recibió el impacto de una potente explosión, enseguida salió de la habitación donde ocurrió el estallido, con pedazos de piel desprendidos del brazo y rostro, pero al final perdió la vida.
El otro elemento que relacionaba a ambas series era la presencia de un automóvil Dodge Challenger rojo. Todo se confirmó durante el evento "Walker Stalker Cruise", donde el guionista, productor y creador deThe Walking Dead respondió a la pregunta que le hicieron sobre la relación entre las series: "confirmo esa suposición".
¿Recuerdan esta increíble serie, Breaking Bad?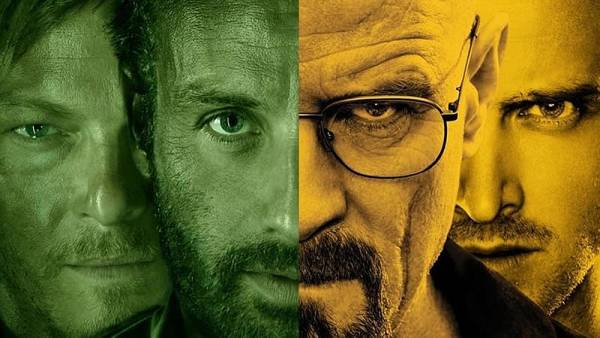 DEJANOS UN COMENTARIO