La primera serie original de Netflix 'House of Cards' ha estado en estado de espera desde que surgieron las acusaciones de abuso sexual contra el actor Kevin Spacey, pero hoy, Ted Sarandos, director de contenido de Netflix, confirmó que el servicio de steaming planea volver a la última temporada de la serie.
La temporada más corta de 'House of Cards'
El ejecutivo hizo el comentario durante la Global Media and Communications Conference de UBS en Nueva York. Según Variety, la última temporada de 'House of Cards' tendrá ocho episodios (las temporadas anteriores han sido de 13 episodios), y se centrará en el personaje de Robin Wright, Claire Underwood.
Netflix ya había anunciado que la sexta temporada de la serie sería la última poco después de la primera acusación contra Spacey hecha por el actor de "Star Trek: Discovery" Anthony Rapp. La producción ha estado en pausa desde el 31 de octubre, ya que los escritores han estado pensando en cómo continuar la serie sin Spacey, que protagonizó el papel principal de Frank Underwood durante cinco temporadas.
Sarandos dice que esa pausa de la producción continuará hasta finales de año. De todas formas se reanudará a principios de 2018.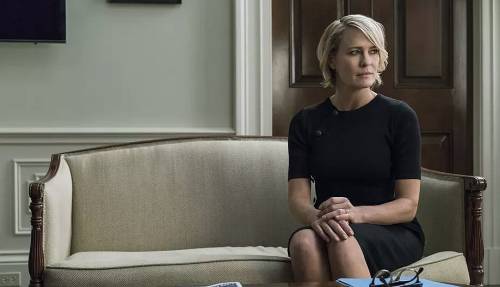 DEJANOS UN COMENTARIO