Syfy Ha lanzado el primer tráiler oficial de 'Krypton', la serie de televisión centrada en los antepasados de Superman cuya acción se desarrolla en el planeta natal del legendario superhéroe de DC Comics. Damian Kindler (Sleepy Hollow) es el showrunner de esta creación de David S. Goyer ('El hombre de acero', 'El caballero oscuro') cuyo piloto ha dirigido Colm McCarthy ('The Girl With All The Gifts').
Argumento
Se centrará principalmente en el abuelo de Superman, Seg-El (Cameron Cuffe – Halcyon), quién tratará de restaurar la buena reputación de la Casa de El y salvar el planeta Krypton del caos.
La cadena por el momento no le ha puesto fecha de estreno a la serie, presumiblemente después de verano. A su vez tampoco ha desvelado si la serie tendrá alguna relación con el DCEU desarrollado por Warner Bros. para la gran pantalla en el que Henry Cavill da vida al "hombre de acero".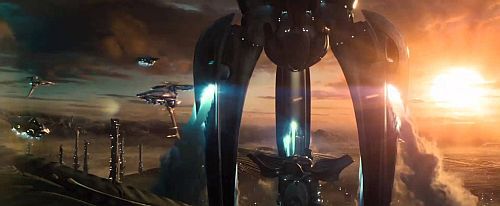 DEJANOS UN COMENTARIO