Para los fans de Google Drive, la noticia de hace unos días parecía fatídica: "¡Google Drive se muere en marzo!" "Google Drive está muerto!". No realmente.
Aunque Google planea realizar un cambio a principios del próximo año, el servicio Drive en sí mismo no va a ninguna parte. Por el contrario, es la aplicación de Google Drive la que llega a su fin, y eso sólo porque está siendo reemplazada.
Esto es lo que necesitas saber sobre el futuro de Drive.
Si no sincronizas, no te apures
Solo para que quede claro; solo los apps de Google Drive para Windows y Mac llegarán a su fin. Y eso está muy bien porque Google lanzó Backup and Sync en julio.
Pero antes de profundizar en eso, vale la pena señalar que muchos usuarios ni siquiera se molestan con las aplicaciones de escritorio de Google. Por el contrario, acceden a Drive en un navegador (y/o en teléfonos y tabletas), en cuyo caso no se necesita ningún software de sincronización adicional. Si caes en ese grupo, esta noticia no es ninguna noticia.
¿Qué es 
Backup and Sync

?

La utilidad gratuita de Google reemplaza las aplicaciones de escritorio Drive y Photos para PCs y Macs de Windows. Puedes utilizar Backup and Sync para realizar una copia de seguridad del contenido de todo el equipo o de carpetas seleccionadas.

Es una herramienta bastante fácil de usar, especialmente si ya estabas sincronizando con su predecesor de la aplicación Drive. Si eres nuevo, dale un vistazo a: Cómo usar el app Backup and Sync.
¿Qué es Drive File Stream?
Lo más gracioso de todo es que Google anunció la fecha de la desaparición de Drive en una entrada de blog para sus administradores de IT que ofrecen la suite de productividad G Suite a sus empleados. Es decir, que ni siquiera fue anunciado para los clientes comunes y corrientes como nosotros.
Para evitar más confusión, vamos a hablar de Drive File Stream, una herramienta mencionada en esa misma entrada de blog. Según Google, es "una nueva aplicación de escritorio que te permite acceder rápidamente a todos tus archivos de Google Drive a pedido, directamente desde tu computadora, lo que significa que no usas casi nada del espacio en el disco duro y te quedas menos tiempo esperando que los archivos se sincronicen".
Pero, otra vez, eso es algo que tu lugar de trabajo puede habilitar; no es algo de lo que necesitas preocuparte en tu computadora portátil personal.
¿Qué más va a ocurrir con Google Drive?
El soporte y atención al cliente de Google Drive para Windows/Mac llegará a su fin el 11 de diciembre de 2017. Eso significa que los apps van a dejar de funcionar (en ambas plataformas) el 12 de marzo de 2018, así que tienes un montón de tiempo para ir a Backup and Sync — asumiendo que lo necesites, y hacer un respaldo y/o sincronizar tu info.
 Y eso es todo. No ha habido mucho sobre Google Drive en las noticias últimamente — excepto la buena noticia de que el servicio, en realidad, no desaparecerá.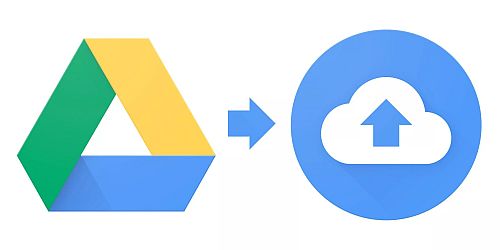 DEJANOS UN COMENTARIO