En junio de 2013 un joven ingeniero llamado Edward Snowden asombraba al mundo destapando uno de los mayores escándalos de la historia reciente. Su filtración permitió descubrir las formas en las que la NSA y otras agencias de inteligencia habían espiado y espiaban a millones de personas en todo el mundo.
Ahora nos encontramos con que Google y otras empresas han anunciado un veto a Huawei que podría tener consecuencias catastróficas para esta empresa. Entre los motivos públicos están las constantes acusaciones de espionaje con las que el Gobierno de Donald Trump ha atacado a Huawei. A diferencia de lo que ocurrió con la NSA, no hay evidencias públicas de ningún tipo de acto de espionaje por parte de Huawei.
Irrefutable: Estados Unidos espió a millones de personas
Cree el ladrón que todos son de su condición. Los programas de vigilancia global eran el pan nuestro de cada día desde que Snowden abrió la caja de Pandora en junio de 2013. Fue así como empezamos a conocer programas secretos como PRISM o XKeyscore, pero hubo muchos más que aprovechaban vulnerabilidades en todo tipo de servicios e infraestructuras con un único objetivo: espiar a todo y a todos.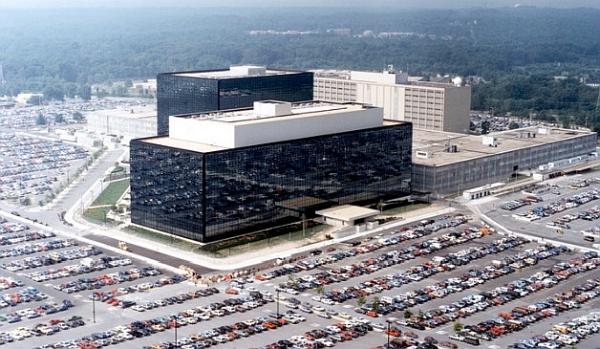 La NSA y otras agencias de inteligencia como el GCHQ de Reino Unido elaboraron y ejecutaron esos programas de forma secreta, y aún hoy es imposible saber el alcance de todos ellos y cuántos están aún en funcionamiento o se han desarrollado tras las filtraciones.
La NSA ha afirmado recientemente que lleva meses sin utilizar los controvertidos programas de escucha, por ejemplo, pero como indicaban en The Register esa podría ser sola la punta de un iceberg en el que la mayoría de los sistemas de espionaje masivo estuvieran ocultos para el gran público de nuevo.
El espionaje es la excusa, el control sobre las redes 5G es la verdadera clave
La semana pasada Donald Trump declaraba una emergencia económica nacional y declaraba el veto a tecnologías y servicios de "adversarios extranjeros" que planteaban "riesgos inaceptables" a la seguridad nacional, incluyendo el sabotaje y el ciberespionaje.
Aunque dicha orden ejecutiva no especificaba qué países o empresas se verían afectados por el veto, pero pronto se han conocido sus efectos: el domingo nos enterábamos de la revocación de la licencia Android para Huawei, a la que no se permitiría utilizar ni este sistema operativo ni los servicios y aplicaciones de Google en sus futuros móviles.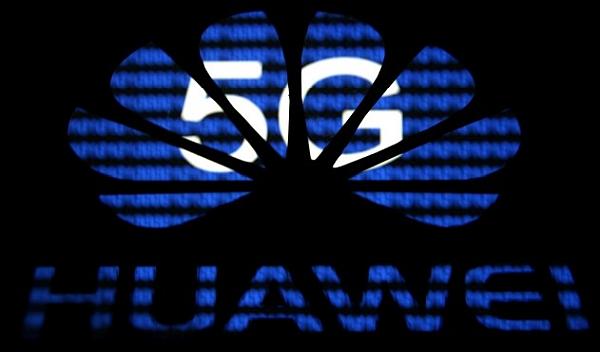 Poco después se unían a ese veto otras empresas como Intel, Qualcomm o Broadcom, todas ellas fabricantes de chips que en mayor o menor medida forman parte de móviles, PCs, portátiles y otros productos desarrollados por Huawei.
El Gobierno de Donald Trump añadió a Huawei en su particular lista negra comercial, la 'Entity List', que restringe el comercio con empresas extranjeras con políticas "contrarias a la seguridad nacional o a los intereses de política exterior de EE.UU." Eso fue lo que provocó la decisión de Google y otras empresas como Intel o Broadcom de vetar a Huawei, pero, ¿por qué ella y no otros fabricantes chinos como Oppo, Vivo o Xiaomi?
El motivo parece resumirse en tan solo dos letras: 5G. Las nuevas redes móviles son a todas luces la clave del problema. Huawei tiene recursos y patentes importantes para el despliegue de estas redes, y este ataque comercial quiere ponerle las cosas muy difíciles al fabricante para que Huawei no pueda ganar esa carrera por las redes 5G.
Donald Trump ya lo dejó claro en unas declaraciones en abril de 2019: "5G es una carrera que ganaremos", afirmaba mientras señalaba que su país no podía dejar que otras potencias pudieran competir en este mercado.
Irrefutable: no hay evidencias públicas de que Huawei haya espiado a nadie
Ese es el motivo real, pero el que afecta a Huawei es otro, porque para tratar de luchar contra esta empresa el Gobierno de Trump lleva tiempo haciendo declaraciones muy distintas. Esas declaraciones están centradas en la difusión de un mensaje claro: Huawei es un riesgo para la seguridad nacional.
La Casa Blanca indicaba la semana pasada que la nueva Orden Ejecutiva "declara una emergencia nacional con respecto a las amenazas respecto a las tecnologías de la información y la comunicación y los servicios en los Estados Unidos", pero además, destacaban, delega la autoridad al Secretario de Comercio para que "prohíba transacciones que supongan un riesgo inaceptable para la Seguridad Nacional".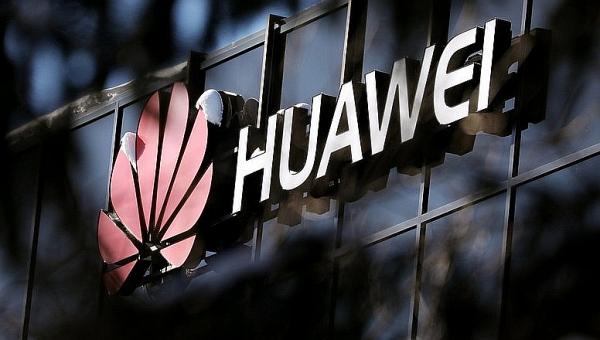 ¿Qué riesgos son esos? Según The Times, la CIA había descubierto que Huawei había obtenido fondos del Ejército de Liberación Popular, de la Comisión de Seguridad Nacional y de otra rama de las agencias de inteligencia chinas.
Para el Gobierno de los Estados Unidos eso solo puede significar una cosa: que Huawei va a utilizar sus redes 5G para espiar para el Gobierno chino. ¿Qué pruebas hay de eso a lo largo del mundo? Veamos:
Estados Unidos: Michael Hayden, antiguo director de la CIA y de la NSA, indicaba ya en 2013 que Huawei estaba espiando para China. La empresa "ha compartido con el estado Chino sus conocimientos íntimos y extenso sobre los sistemas de telecomunicaciones extranjeros en los que está involucrado". No se ofrecieron pruebas públicas de tales afirmaciones, y el CSO de Huawei, John Suffolk, indicó que los comentarios de Hayden eran "observaciones difamatorias infundadas". Estados Unidos investigó a ZTE y Huawei en 2012 y en su informe indicaban que Huawei "no cooperó completametne con la investigación". No se ofrecieron detalles y a partir de ese momento se han ejecutado todo tipo de medidas para obstaculizar la operativa de Huawei en Estados Unidos, como el acuerdo que se rompió a última hora con AT&T.
Australia y Nueva Zelanda: fueron los primeros países en vetar la tecnología de Huawei para sus redes 5G por motivos de seguridad. Jamás han dado razones -de hecho han esquivado el tema y aseguran que el problema es con una de Huawei con una de las operadoras nacionales, Spark-. En noviembre de 2018 el diario The Australian afirmaba que sí se había detectado que personal de Huawei había proporcionado a espías chinos contraseñas para hackear "una red extranjera". No se ofrecieron pruebas públicas de tales afirmaciones.
Japón: en diciembre de 2018 el Gobierno de Japón bloqueó la compra de equipos de ZTE y Huawei para contratos oficiales. El primer ministro, Shinzo Abe, anunciaba la medida sin mencionar empresas de forma específica, pero una vez más aludía a los riesgos para la seguridad nacional. No se han ofrecido pruebas públicas de esos riesgos.
Canadá: Richard Fadden, ex-director de la Canadian Security Intelligence Service, advertía recientemente de los riesgos que imponía usar redes 5G de Huawei en este país. Canadá no ha anunciado medidas definitivas, pero las tensiones han crecido tras la detención de Meng Wanzhou, directiva de Huawei, en Canadá, y la respuesta china, que detuvo a dos supuestos espías de nacionalidad canadiense hace unas semanas. Ni unos ni otros han ofrecido pruebas públicas de tales afirmaciones.
Reino Unido: Sir Richard Dearlove, que dirigió el MI6 desde 1999 hasta 2004, también ha expuesto recientemente sus temores y afirmó que Huawei supone una amenaza de seguridad para el Reino Unido. Sus comentarios no parecen haber sido tomados demasiado en cuenta por parte de Theresa May, Primera Ministra británica, que anunciaba el pasado mes que permitiría a Huawei proporcionar equipamientos "no esenciales" para redes 5G. El National Cyber Security Centre (NCSC) investigó recientemente a Huawei y no encontró evidencia alguna de actividad maliciosa por parte de la compañía.
Alemania: como en el caso de Gran Bretaña, la Federal Office for Information Security (BSI) alemana realizó una investigación sobre Huawei y los potenciales riesgos de seguridad que planteaba usar sus equipos. Los responsables del estudio afirmaban que "para decisiones serias como un bloqueo, necesitas pruebas", pero no encontró eviencia alguna de que la empresa pudiera usar sus equipos para espiar para Beijing.
Bélgica: el organismo de ciberseguridad belga también investigó recientemente a Huawei, que proporciona equipamientos a operadoras como Proximus, Orange Belgium y Telenet. No encontró evidencias de que esos equipos se usaran para el espionaje.
Polonia: las autoridades polacas arrestaron a un empleado chino de Huawei y a un empleado polaco de la misma empresa. Ambos están involucrados en un caso de espionaje, pero un portavoz de los servicios de seguridad polacos indicó que las alegaciones se refieren a acciones individuales no relacionadas directamente con Huawei.
República checa: la agencia de ciberseguridad nacional (NCISA) ha advertido de que usar software y hardware de Huawei supone una amenaza de seguridad y un uso potencial de espionaje a favor de China. No se ha vetado esta tecnología de Huawei, y la empresa ha negado categóricamente esa afirmación y ha solicitado pruebas de tales afirmaciones. No se han ofrecido pruebas públicas.
Son varios los países que han investigado a Huawei, pero ninguna de las agencias que afirman que Huawei es un peligro para la seguridad nacional aportan pruebas. Ninguna. Cero.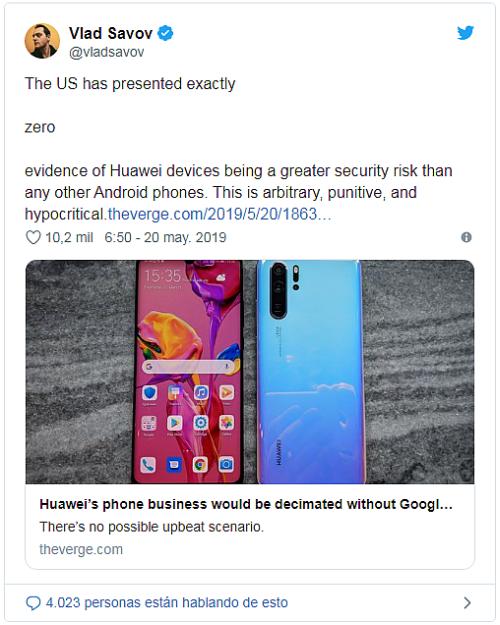 Es algo sorprendente y que desde luego plantea dudas sobre las verdaderas motivaciones de esa presión ejercida por el Gobierno de los Estados Unidos. Una presión que ha afectado a Huawei y a ZTE -ambos proveedores de equipos y tecnología 5G- pero no a otros fabricantes. Como decían los investigadores alemanes, vetar la operativa de una empresa es algo muy grave, y lo mínimo que debería proporcionarse serían pruebas que demuestren que esa empresa está planteando un riesgo de seguridad real. Si Huawei lo está haciendo, nadie lo ha demostrado aún públicamente.
Las críticas a esas afirmaciones también existen. Peter Mandelson, que trabajó en la Comisión de Comercio de la UE, acusaba a los Estados Unidosde "fomentar la histeria" y añadía que "en el Reino Unido y Europa debemos mantener la perspectiva y no debemos permitir ser arrastrados en el intento del Presidente Trump de construir un telón de acero económico y tecnológico alrededor de China".
Emmanuel Macron, el Presidente de Francia, también hacía comentarios recientes y afirmaba que "nuestra perspectiva no es bloquear Huawei o cualquier otra compañía, sino preservar nuestra seguridad nacional y la soberanía europea. Creo que lanzar ahora una guerra tecnológica o una guerra comercial no es apropiado".
En países como España no se han producido declaraciones oficiales sobre este ámbito, aunque operadoras como Telefónica, Vodafone, Orange o MasMóvil sí indicaban en las últimas horas que tras el anuncio del veto de Google a Huawei estaban investigando con detalle el impacto que una medida así podría tener entre sus clientes.
DEJANOS UN COMENTARIO