Huawei ya reconoció a principios de marzo que tenía preparado un plan B en caso de tener que dejar de trabajar junto a Microsoft y Google por el uso de Windows y Android. Según las declaraciones de Richard Yu, CEO de Huawei, al medio alemán Welt, este sistema operativo ya está preparado y serviría tanto para ordenadores personales como para dispositivos móviles.
Ahora, con el reciente bloqueo del Gobierno de los Estados Unidos a Huawei, ha vuelto a salir a relucir el desarrollo de este sistema operativo propio. Y según diversos medios chinos su desarrollo estaría muy avanzado. Tanto es así, que su llegada podría estar bastante más cerca de lo que se pensaba inicialmente.
'Hongmeng OS', un sistema operativo propio que llevaría en desarrollo desde 2012
Según fuentes internas del fabricante chino consultadas por Huawei Central, el sistema operativo propio de Huawei no sería fruto de un día. Su desarrollo llevaría activo desde 2012 y ya habría sido testeado en distintos móviles. Un esfuerzo independiente que estaría realizando la propia Huawei como alternativa a los sistemas Android y Windows.
El nombre en clave (que no comercial) de este sistema operativo sería Hongmeng OS, según explica el diario chino Global Times. Wang Yanhui, director de la Alianza China Mobile, definía hace unas semanas así el proyecto: "para Huawei, el nuevo ecosistema necesita aún tiempo de maduración, aunque la compañía ha estado trabajando enérgicamente en su sistema operativo propietario".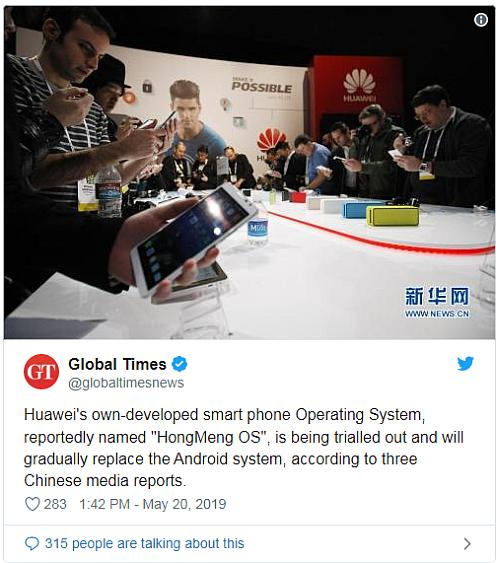 Pero este trabajo ya estaría realmente maduro y previsiblemente se habría acelerado con los últimos acontecimientos. Según el medio chino Caijing y un chat privado aparecido en Wechat, Richard Yu, habría confirmado que el sistema operativo propio de Huawei estará disponible entre este otoño y como muy tarde la siguiente primavera.
Mientras las fuentes chinas apuntan a finales de año, otras como The Information son más cautelosas y explican que el proyecto del sistema propio está lejos de estar preparado.
Según declaraciones del mismo Richard Yu a The Information, el bloqueo de Google llevaría a "forzar el lanzamiento de nuestro propio sistema operativo y ecosistema", aunque este proyecto conocido como 'Project Z' estaría lejos de estar preparado.
Adicionalmente, la misma fuente ofrece más detalles sobre cómo sería este nuevo sistema. Hongmeng OS, que recordemos no sería su nombre definitivo, estaría disponible para móviles, ordenadores, tablets, televisiones, coches y wearables. Es decir, un único sistema para unificar todos los dispositivos. Un proyecto muy al estilo Fuchsia, de la propia Google.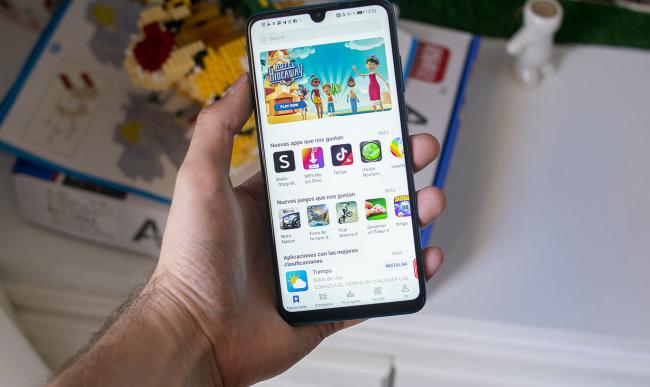 Este sistema operativo además sería, según las declaraciones recogidas por Caijing, un sistema compatible con todas las aplicaciones Android y con todas las aplicaciones web. No solo eso, sino que en caso de recompilar la aplicación se mejoraría el rendimiento en más de un 60% gracias al uso de un nuevo microkernel.
Pese a poder instalar aplicaciones Android, este nuevo sistema seguiría sin poder acceder a las aplicaciones y servicios de Google si el bloqueo sigue adelante. No sería un impedimento para Huawei que apostaría previsiblemente por AppGallery, su propia tienda de aplicaciones.
Ya hay quien rumorea con que este nuevo sistema operativo aparecerá junto al evento de presentación de los Huawei Mate 30, pero todavía es demasiado pronto para decir eso. Más teniendo en cuenta que más allá de su desarrollo, todavía no está confirmado por Huawei que este sistema vaya a llegar finalmente. El fabricante chino no pasa por un buen momento en su relación con Android, pero no sería la primera gran marca en intentar (fallidamente) alejarse de Google con su propio ecosistema.
DEJANOS UN COMENTARIO