El internet está cada vez más cerca de cambiar en Estados Unidos. Desde el pasado mes de mayo, la Comisión Federal de Comunicaciones (FCC, por sus siglas en inglés) y su comisionado ejecutivo, Ajit Pai, están luchando para acabar con la Orden de Internet Abierto de 2015, propulsada por el antiguo presidente de Estados Unidos, Barack Obama, para garantizar la neutralidad de la red.
Este término se refiere a que ningún proveedor o compañía sea privilegiado en la red, un aspecto que pretende reformar la FCC para que empresas de internet como Comcast o AT&T puedan bloquear o ralentizar la carga de páginas webs según sus intereses comerciales o empresariales. El Gobierno de Estados Unidos, los reguladores y los usuarios de internet iniciaron las conversaciones para elaborar una propuesta, la cual será votada el próximo 14 de diciembre.
"Hoy he compartido con mis colegas un proyecto de orden que abandonaría este enfoque fallido y volvería al largo consenso que sirvió a los consumidores durante décadas", informó Pai en un comunicado.La propuesta ya está lista y será presentada este miércoles 22 de noviembre por Ajit Pai, quien pretende que se deroguen las reglas de neutralidad de la red que se pusieron en práctica con la Orden de Internet Abierto de 2015. Según el comisionado ejecutivo de la FCC, esta norma fue un error y es demasiado dura, lo que provoca que se haya ahogado la innovación en el sector.
En el caso de que esta nueva reforma sea aprobada el próximo mes de diciembre, la FCC requeriría a los proveedores de internet que sean transparentes sobre sus prácticas "para que los consumidores puedan comprar el plan de servicio que sea mejor para ellos y los empresarios y otras pequeñas empresas puedan tener la información técnica que necesitan para innovar", afirma el plan de derogación de la neutralidad de la red de Ajit Pai.
Si cualquier proveedor de servicios de internet como Verizon violara las políticas establecidas, la Comisión Federal de Comercio sería la encargada de tomar medidas, así como arreglar las disputas anticompetitivas que puedan surgir a través de esta reforma.
¿Que podría suceder?
Los problemas que podría provocar la derogación de la neutralidad de la red es que, por ejemplo, Verizon podría ralentizar la carga de servicios de streaming como Netflix para favorecer el suyo propio, llamado Fios, o cualquier otro que vaya acorde con sus intereses comerciales.
Precisamente este tipo de prácticas son las que quería evitar Barack Obama con la Orden de Internet Abierto, con la que pretendían regular el servicio de telecomunicaciones en Estados Unidos y entenderlo como algo tan esencial como la electricidad o el teléfono.
En los primeros detalles que Ajit Pai ha dado sobre su reforma no se ha especificado cómo quieren proteger al consumidor, quien podría estar en desacuerdo sobre las políticas de su proveedor de internet y en las páginas que podría bloquear o ralentizar. AT&T y Comcast también podría cobrar un extra a los usuarios por entrar a ciertas páginas o servicios web.
En este punto, el problema radica en que menos de una cuarta parte de Estados Unidos tiene dos o más proveedores que les ofrezcan velocidades de banda ancha básica, según datos de The Washington Post. Esto significa que si alguien no está de acuerdo con las políticas de su proveedor, podría no tener muchas más opciones para contratar otros servicios.
Asimismo, las empresas más pequeñas podrían ser gravemente afectadas si los proveedores aumentaran el precio del servicio por entrar en sus páginas. Desde que estas normas fueron planteadas por la FCC, las compañías tecnológicas como Facebook, Google, Amazon y Netflix mostraron su rechazo, y formaron parte del movimiento Día de la Acción, que reunió a varias empresas contra la reforma a la Orden de Internet Abierto.
Después de que Ajit Pai haya anunciado sus intenciones respecto a la neutralidad de la red, algunas personalidades del mundo de la política y organizaciones han respondido a la reforma. El demócrata Julius Genachowski, antiguo presidente de la FCC, afirmó que "las reglas básicas de no bloqueo, no discriminación y transparencia han funcionado para crear un ecosistema de innovación e inversión que es la envidia del resto del mundo.
Por su parte, la comisionada Mignon Clyburn destacó que estas reglas darían "luz verde a los proveedores de banda ancha más grandes de nuestro país para que participen en prácticas anti-consumo, incluyendo bloqueo, ralentización del tráfico y pago". Las organizaciones Demand Progress, Fight for the Future y Free Press Action Fund han criticado la reforma y han convocado una marcha de protesta para el próximo 7 de diciembre.
Días después de la marcha tendrá lugar una de las votaciones más importantes para Estados Unidos en el sector de las telecomunicaciones y que decidirá el futuro del internet. El temor de los partidarios de la neutralidad de la red es que la FCC cuenta con una mayoría republicana y el partido se ha mostrado desde los inicios de las conversaciones a favor de una reforma que acabe con la Orden de Obama. Donald Trump fue el primero en estar de acuerdo con esta medida y nombró a Ajit Pai comisionado ejecutivo para que liderara el posible cambio del consumo en internet.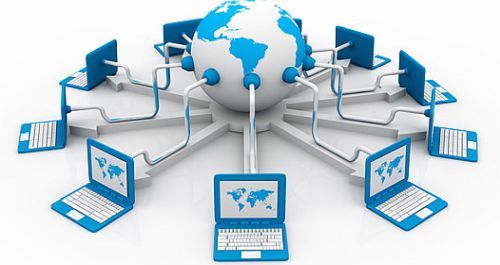 DEJANOS UN COMENTARIO