Netflix ha estado publicando varios teasers sobre la tercera temporada de Daredevil, pero ha sido hasta ahora cuando el gigante del streaming ha liberado el primer adelanto en vídeo, donde podemos observar a un herido Matt Murdock en un confesionario. Si ya viste la última temporada de Iron Fist entonces esta escena te resultará familiar.
a tercera temporada de Daredevil estará ambientada tras los sucesos ocurridos en The Defenders, la serie que logró reunir a varios superhéroes presentes en las series de Netflix: Jessica Jones, Luke Cage, Danny Rand y por supuesto, Matt Murdock.
Parece que este último se ha dado cuenta de que las cortes no siempre cumplen su papel de justicia y ahora está más que dispuesto a hacerse cargo de la inseguridad de Hell's Kitchen sin tener remordimiento alguno por sus acciones:
Solía pensar que la justicia se encontraba en las cortes… y a la luz del día. Pero me engañaba a mí mismo. La oscuridad sólo responde a la oscuridad. Y la verdad es que prefiero morir como Daredevil que vivir como Matt Murdock.
Entrando en spoilers, recordemos que The Defenders nos mostró un supuesto final para Daredevil, pero sabemos muy bien que no fue así. Apenas la semana anterior Marvel reveló un cartel de Matt Murdock como desaparecido, ¿qué personaje se creyó todo y lo reportó?.
Se espera que la nueva temporada del famoso superhéroe debute este mismo año, pero Netflix aún no ha confirmado una fecha de lanzamiento concreta. La tercera temporada tendrá el regreso de los actores protagonistas: Charlie Cox (Matt Murdock), Deborah Ann-Woll (Karen Page), Elden Henson (Foggy Nelson) y Vincent D'Onofrio (Wilson Fisk). Además, al reparto se sumará el actor Wilson Bethel como el villano Archfoe Bullseye y Joanne Whalley como la madre de Murdock.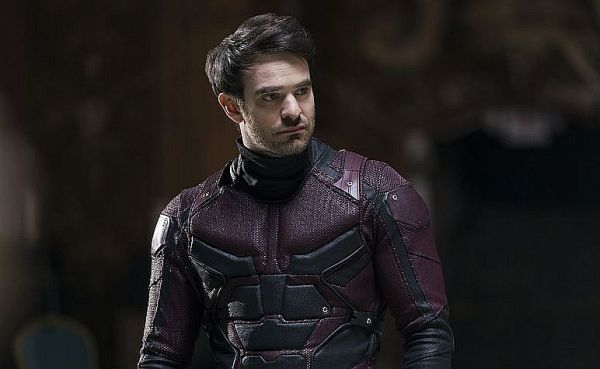 DEJANOS UN COMENTARIO