Dieron a conocer el horarios del primer Festival Tecate Península 2017 en la ciudad de Tijuana.
Este evento es la nueva apuesta que une a Ocesa y Apodaca Entertainment, las empresas más importantes de entretenimiento en México.
¿Estás interesado en ir? Entonces aquí te dejamos un par de cosas que debes saber para disfrutar de este magno encuentro musical.
Lugar
Será en Av. de los Insurgentes 16000, Rio Tijuana 3ra. Etapa, 22105 Tijuana, B.C, en el icónico Parque Morelos de Tijuana
Hora
Se llevará a cabo el 14 de Octubre a partir de las 12:00 del mediodía
LineUP:
Caifanes – Molotov – Cartel de Santa – Julieta Vengas — DLD – Los Caligaris – Porter – Reyno – Siddhartha – Los Daniels — LNG/SHT – The Mud Howlers – Out of Control Army — La Combo Tortuga – Burning Caravan – Servia.
Duración de espectáculo por artista
Algunas bandas que se encuentran hasta abajo del cartel tendrán un espectáculo de entre 20 a 30 minutos, mientras que las bandas principales como Caifanes, Molotov y Cartel de Santa durarán entre 80 y 90 minutos en el escenario.
Al igual se contará con dos escenarios donde la gente podrá desplazarse de uno a otro al finalizar la presentación del artista que se encuentre en ese momento.
Que llevar y que no llevar al evento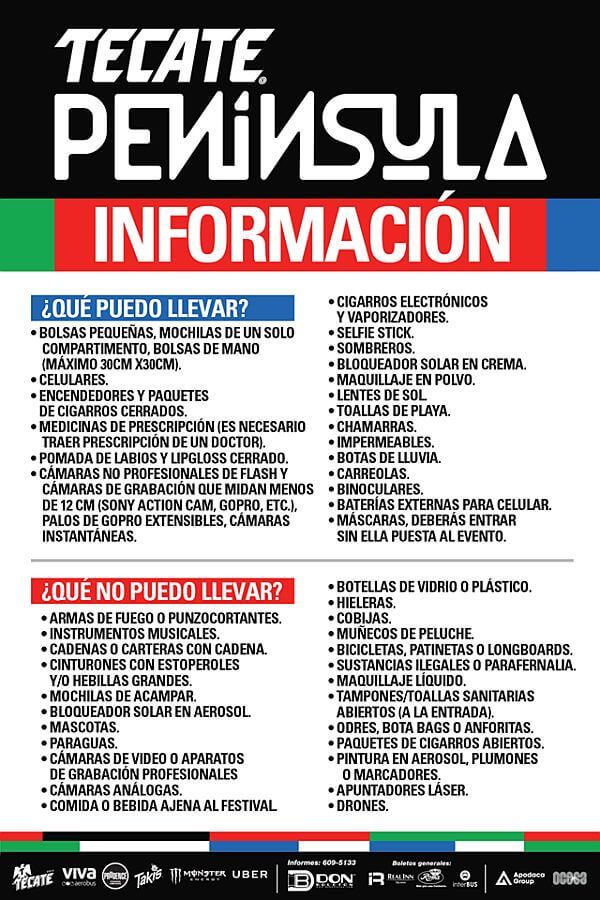 Mapa del evento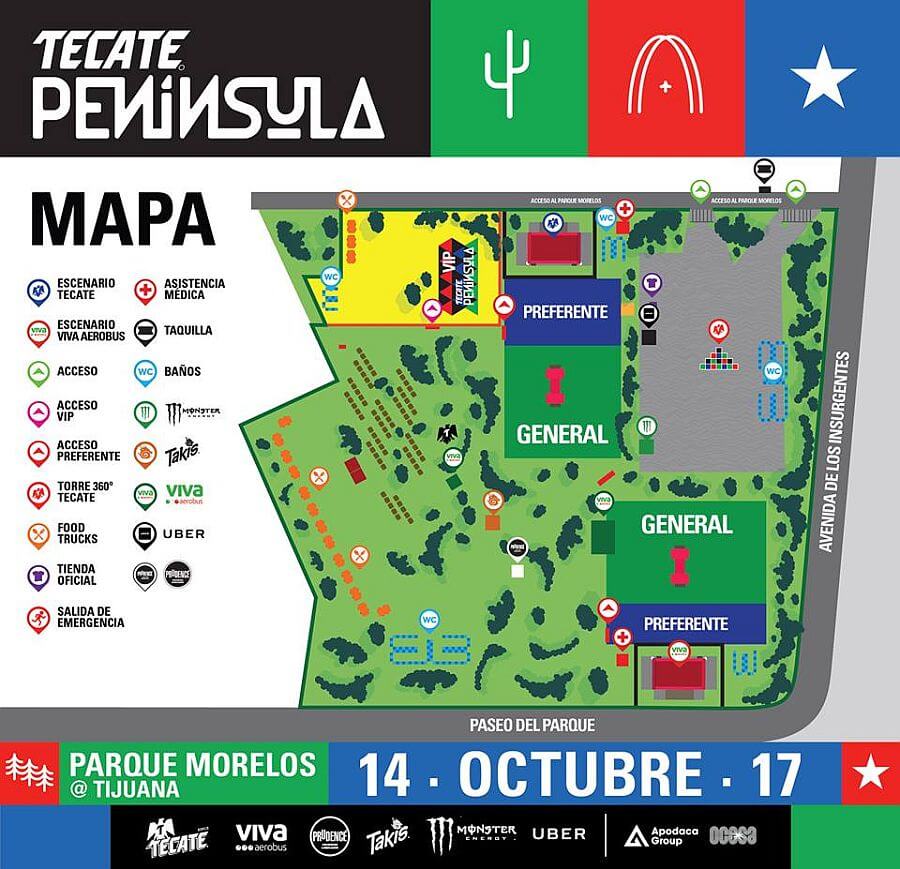 DEJANOS UN COMENTARIO